pico deuxième nd yag laser machine Yinhe-C8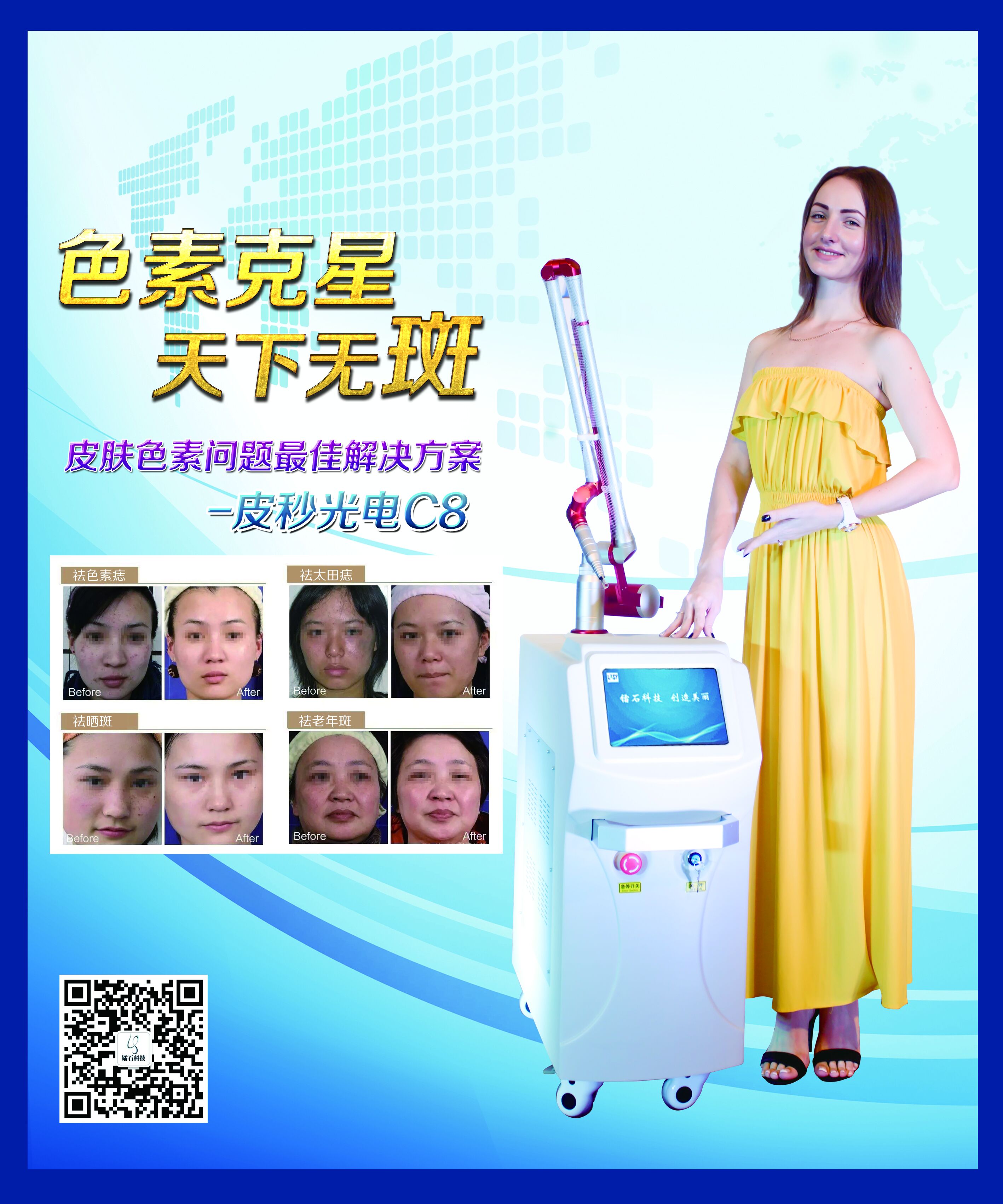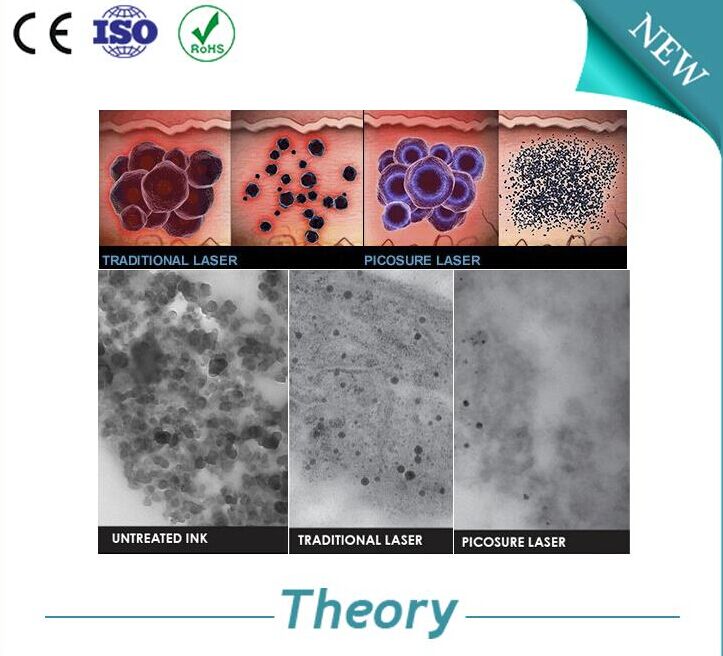 Zone de traitement de la machine laser pico
Tout le tatouage de couleur, enlèvement d'eyeline et de lipline
Epiderme et pigment derme
Naevus d'Ota, naevus bleu, naevus noir, tache de café
Plaques séniles, taches de rousseur, coup de soleil et chloasma
Blanchiment de peau et enlèvement de ride etc.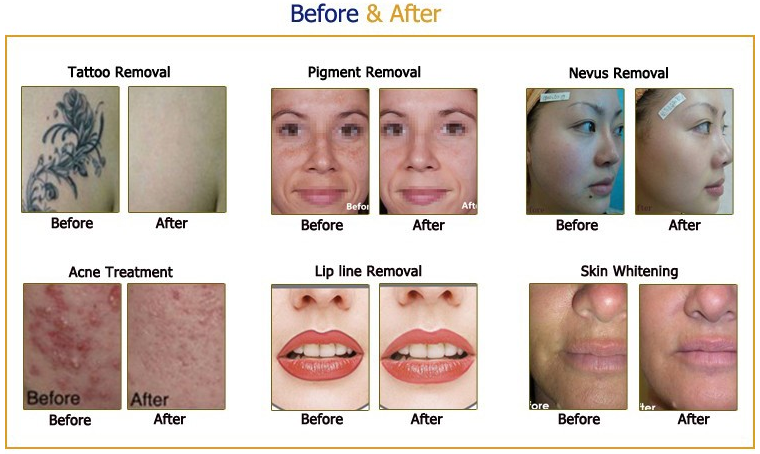 Avantages:
1. Facile à utiliser, 1064nm et 532nm, 755nm peut basculer automatiquement en appuyant sur le bouton différent sur l'écran.
2. Grande alimentation, donc la machine est puissante.
3. Peut ajuster la taille de tache quand changez la tête.
4. Grand réservoir d'eau, de sorte que le système de refroidissement est très bon.
5. Coque en métal, sûre pendant le transport.
Caractéristiques:
| | |
| --- | --- |
| Laser type | ND YAG Q-switch laser |
| Wavelength | double wavelength 1064nm, 532nm |
| Controller | Key press display |
| Single-pulse Energy | 1000mJ (1064nm); 500mJ (532nm) |
| Power | 2000W |
| Width of pulses | 6-12ns |
| Frequency | 1-10 |
| Diameter of spot | 1-7mm adjustable |
| Beam of light transmission | 7 articular-arm of light guide transmitting, transmission power is more than 75% |
| Indicator of aiming light | red semiconductor aiming light, wavelength 650-670nm |
| Cooling manner | Closed-off water circulation + air |
| Program language | English |
| Dimension of machine | 83*32*83 cm |
| Dimension of package | 100*54*100 cm |
| N.W. | 75kg |
| G.W. | 117kg |
| Packing | wooden case |
| Voltage | 220V / 110V |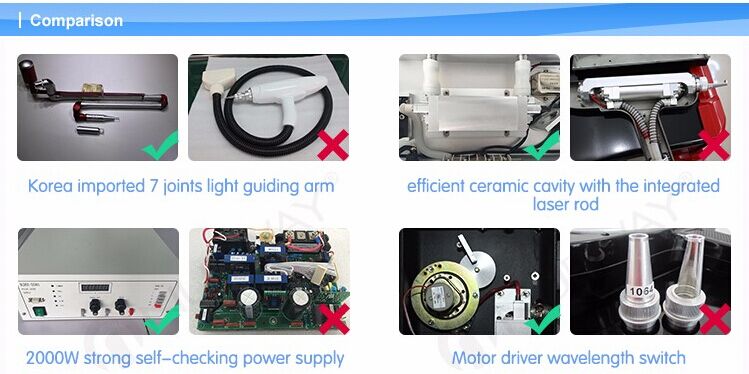 Avantages de la machine laser pico
1 Haute technologie
La machine laser Picoseconde a utilisé une technologie Honeycomb Focused unique pour former une vacuolisation à effet de peau, qui peut protéger la peau contre les dommages pendant le traitement.
2 rapide efficace
La machine à laser Picoseconde fait le traitement de tatouage et de retrait de colorant de 5 à 10 fois réduit à 2 à 4 fois, réduit considérablement le temps de traitement et de rétablissement, avec efficace rapide et évident.
3 Confortable et sûr
Il peut enlever toutes sortes de pigment et de tatouage efficacement et en toute sécurité, car le laser picoseconde utilise un positionnement précis de la thérapie tissulaire cible pour réduire les dommages à la peau pour atteindre l'effet de taches de rousseur
4 Pas de précipitation de mélanine
Le laser Picoseconde utilise des impulsions ultra-courtes (un billionième de seconde) pour frapper la mélanine avec une grande pression, la mélanine se brise en de minuscules particules ressemblant à de la poussière. Parce que les particules sont si petites, elles sont plus facilement absorbées et éliminées par le corps.Il permettra de réduire de manière significative le gonflement postopératoire, phénomène de précipitation de la mélanine.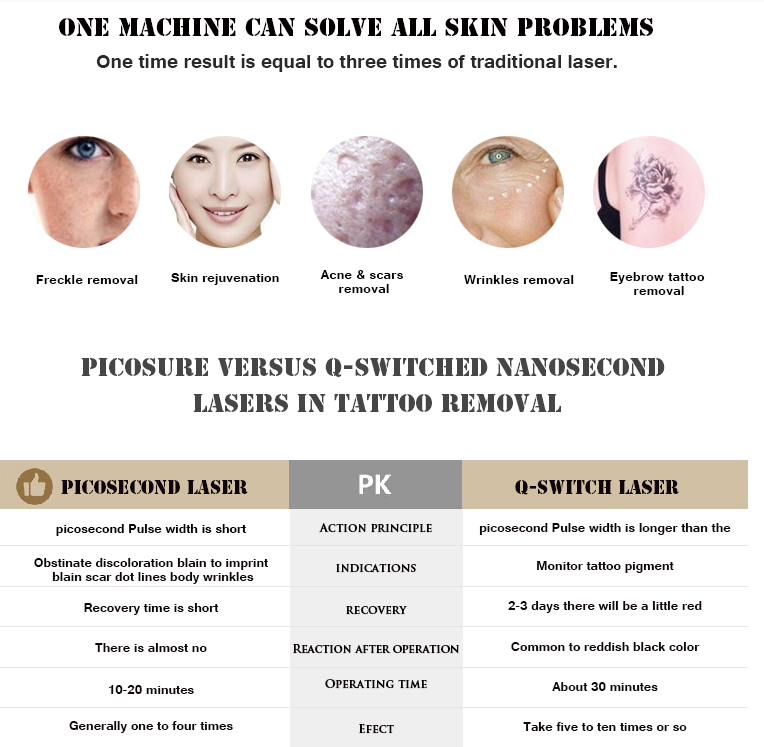 Groupes de Produits : Meilleure vente